Whether you're setting up a new practice or upgrading an established practice, nAbleMD is designed to be intuitive and cost-efficient—while still being specialized and tailored for you.
Your practice is unique, your EMR should be as well.
nAbleMD EMR and Practice Management solutions are designed ground up for your specialty and your practice style—don't get stuck with boxed software.
A solid framework builds a strong practice.
15 years of experience with solo to large practices means it's easy to get in touch with our customer support team through phone, chat, and email—or to use our extensive help material.
Run your practice like a well-oiled machine.
Document your patients faster with nAble's native web and mobile-first design, so you can see more patients in less time.
Connect with your patients like never before.
Engage with your patients outside the exam room with our built in tools—your patients can make appointments, message the clinic, request referrals and refills are so much more.
Access your practice from any web and mobile device.
Your practice is always in your hands with our web and mobile interfaces, designed for fast and easy access.
One simple solution for every aspect of your practice.
We provide you a seamlessly integrated end-to-end solution for your unique practice, from your billing to records, and your staff to patients.
It only takes 90 seconds to see how we are different.
With tools for your Mac, PC, tablet or phone, you are always connected. It's medical software flexible to your needs that's simple, powerful, and just works.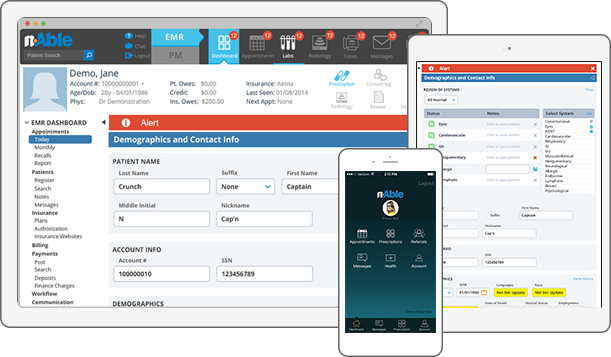 Designed For You
One Service For Your Whole Practice

Being a physician has never been easier.
nAbleMD EMR is specialty-specific and tailored to your workflow and preferences—so you can get to business with no fuss.
Need to run multiple practices with multiple physicians? nAbleMD seamlessly integrates it all—saving you time and money.
Manage your entire practice from any device with internet access, no messy software and no difficult setup.

Connect with your patients like never before.
Give your patients easy access to schedule appointments, view records, message your clinic and so much more, right from their phone or browser.
View and pay patient balances directly from the portal with credit card processing integration—make collections easier than ever.
Keep your patients on track—one click customizable wellness plans help meet short-term and long-term patient goals.

Reduce your workload and save time.
nAbleMD combines good medicine with the latest technology, so it's easy to stay on the leading-edge.
Never miss another claim—nAbleMD gives you access to powerful billing tools with built in claim, record, and order tracking.
Speed up check-ins with mobile apps linked directly to your EMR—scan cards, update history, and even create customized questions.
Think Mobile
EMR in the Palm of Your Hand
Power-up your practice with cutting-edge EMR and PM mobile tools, and keep your practice at your fingertips. With apps for the physician, the front desk, and the patient, nAbleMD keeps your practice productive and moving.
EMR in the Palm of your Hand
Think beyond the laptop. With nAbleMD Mobile EMR, designed for your specialty, you can chart patients, view images, order labs and prescriptions and much more, right from your fingertips.
Key Features:
Specialty specific
Designed for clinical workflow
Complete EMR with templates
ACOG format flowsheet
Labs and ePrescriptions
Faxes, images, and messaging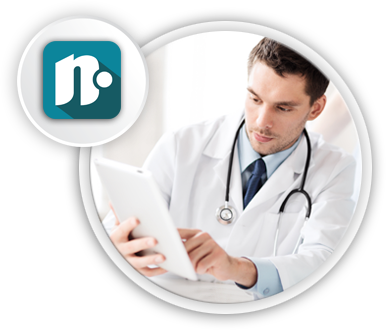 Engage your Patients with nAble Portal
Keep connected to your Patients with nAble Patient Portal, so you never miss an opportunity to grow your practice.Your patients can schedule appointments, ask for prescription refills, send messages, and view encounter summaries and labs.
Patients can:
Make and change appointments
Request prescription refills
Request referrals to specialists
Engage your practice with messaging
Review and discuss encounter summaries, vitals, and lab results
Update contact and insurance info, and view their balance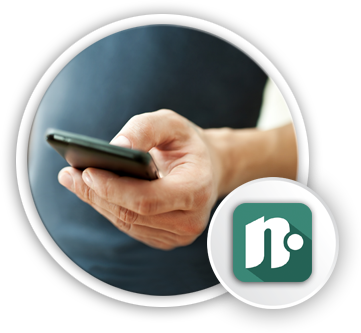 Speed up Check-ins with nAble Kiosk
Your front desk is your front line, so why not give it the most powerful tools available? With nAble Kiosk, you can ensure fast check-ins, clear consent forms, less errors, all with a professional front.
Key Features:
Make and change appointments
Your clinic name on login
Scan your consent and privacy forms
Customized questions and inputs
Direct integration with EMR
Intuitive touch and review interface
Take pictures of insurance cards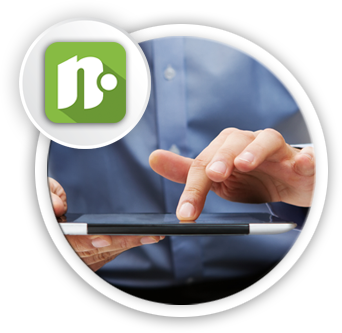 Access Patient Records from Anywhere
With nAble specialty specific mobile apps you have complete freedom to access patient information on any mobile device. Designed for reliability and speed, all nAble apps are intuitive and feature easy to master user interfaces.

Key Features:
Make and change appointments
Prescribe and transmit prescriptions
Document allergies and medications
Intra-office secure messaging system
Track patient appointments
Integrated billing and scheduling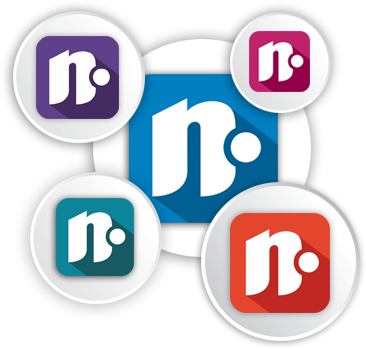 Latest Technology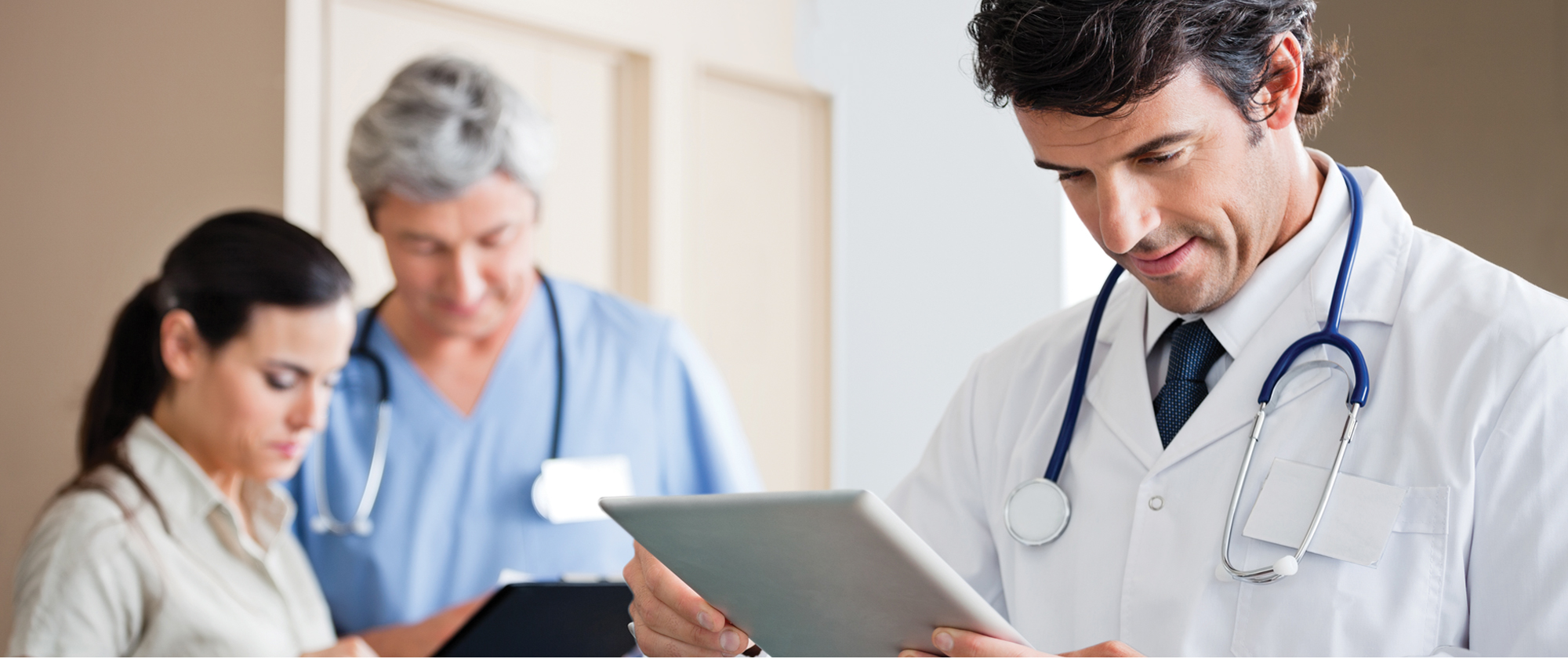 Access Your Practice Anywhere, Anytime
You determine who has access to your data kept in high security, encrypted servers with backups in multiple locations.
Highest Level of Encryption
Your EMR account is HIPAA-compliant and protected by the highest levels of encryption. We conduct regular third-party audits to ensure that your data is safe.
Reducing Your Risk
Risk reduction is as precious to us as it is to you. nAbleMD has built-in tracking of records, claims, and orders so you never miss a beat.
With nAbleMD You're Good to Go
nAbleMD is Drummond 2014 Edition certified, and is Meaningful Use 2 ready. Rest easy knowing our software is steadfastly proven and meets industry standards.
Easy to Use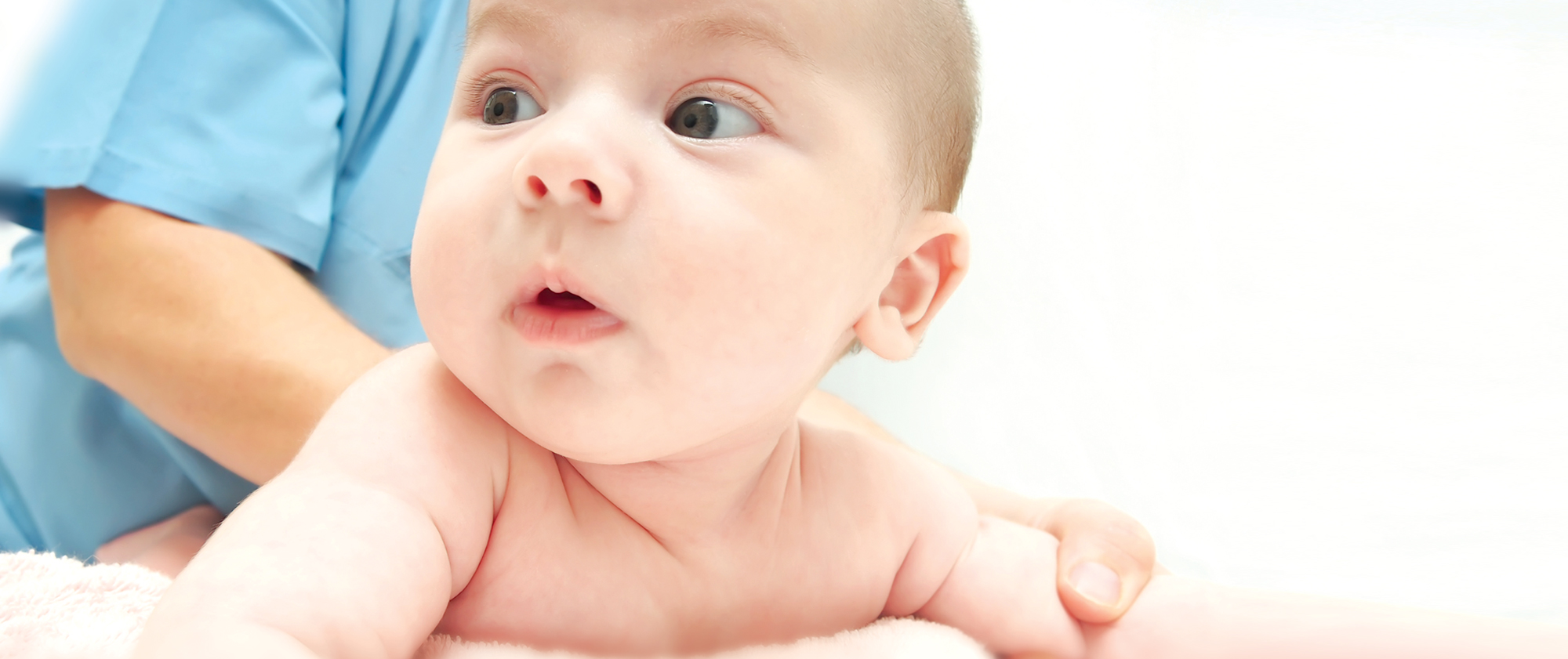 Managing Your Practice Doesn't Have to be Intimidating.
nAbleMD is designed with physicians, for physicians, to make running your own practice intuitive enough for everybody, but specialized for you
Intuitive and Straightforward
Web-based software means nAbleMD is easy to learn and quick to use, and makes setting up a new practice or updating an old practice a breeze.


Specialty–Specific Workflows
Don't waste your time with generic software. nAbleMD is tailored to each specialty, creating efficient and integrated solutions so you can focus on seeing more patients in less time.
Affordable Pricing
No Setup Cost and No Contracts
nAbleMD pricing is affordable and simple for practices of all sizes. Get started with no contract and every tool included. You never have to pay for upgrades, support, data migration*, or configuration ever again. Switching couldn't be easier
EMR is Just
$295 a Month

per Provider
Certified EHR 2014
Appointment Scheduler
Patient Portal
e-Prescription
Lab Interfaces
MU Dashboard
Upgrades / Backups
Patient Analytics
Full Mobile EMR
Add Seamless Practice Management to Your EMR
Key Features Included:
Automatic Claims Submission
Automatic Eligibility Verification
24x7 Access
Revenue Cycle Management
Receive and Send Faxes
Happy Clients
We love to keep our clients happy and it shows by what they have to say.
"
I highly recommend nAbleMD and not just for fertility or OB/GYN but for any type of medical practice.
"
Houston Fertility Institute
"
The software is so user-friendly and if there is something you need help with the technical team is phenomenal.
"
Houston Fertility Institute
"
I love that the first thing you see when you log in is your current claim rejections. It makes fixing the errors and getting the claims resent a breeze.
"
Houston Fertility Institute
"
Thank you so much for all you do to keep us on track and for your consistently personalized service!
"
Dickerson Pediatrics
"
We absolutely love this software. Both the EMR and billing systems are seamlessly integrated and very user-friendly.
"
Memorial OB/GYN
"
I would highly recommend nAbleMD to anyone considering EMR.
"
Diana Eisner, M.D., Pediatrician
"
We love the preoperative counseling and informed consent, and the tracking system for the labs is excellent!
"
Memorial OB/GYN
"
The thought of all the work of EMR conversion was daunting. nAbleMD has been a tremendous help getting this done.
"
Diana Eisner, M.D., Pediatrician
"
Excellent patient record keeping, for both medical information and billing software.
"
Memorial OB/GYN
"
nAbleMD has been able to adapt the system for the needs of my specialty, and my particular way practicing medicine.
"
Diana Eisner, M.D., Pediatrician
"
The tech support is great and we were not charged extra for customizing the system to our needs or to create new reports.
"
Memorial OB/GYN
"
With insurance hassles and medical records compliance issues, this is an excellent asset for any physician practicing medicine.
"
Memorial OB/GYN
Previous
Next
FAQ
Got Questions? We've Got Answers.
Here are some of the questions physicians and their staff ask most often.
Is nAbleMD certified for Meaningful Use?
nAbleMD is Drummond 2014 Edition certified, and is Meaningful Use 2 ready.
What about technical support?
We offer personalized customer support. We are available for you via integrated chat, email, or live by phone at 877-290-2536.
What can I do with nAble?
nAbleMD is a comprehensive practice management software platform, includes charting, scheduling, billing, e-Prescribing, lab integrations and integrated secure messaging. With simple set-up, you can access all these features on multiple platforms — mobile devices, desktop, laptop.
Is the system secure?
Your EMR account is HIPAA-compliant and protected by the highest levels of encryption. We conduct regular third-party audits to ensure that your data is safe.
Which physician specialties can use nAble?
Any practice can use our web-based physician office software. nAbleMD is flexible and customizable to whatever your practice speciality may need. And through our comprehensive product array—Mobile EMR, Patient Portal, Mobile Apps, and nAble Kiosk.
What kind of hardware and computers do I need?
All you need to get started is a computer with web access. You may also use nAble on your iPhone or iPad mobile devices.
How many users can I have in my practice?
There are no limits on the number of users, records or patients you can have in your nAbleMD account. nAble grows as you grow.
Can I connect to labs?
Yes. We can integrate your EHR account with numerous national and regional labs.
How does nAble compare to other EMRs and Practice Management systems?
nAble offers tailored solutions specific to your individual practice and personalized customer support—all at a more affordable price than most other providers. Also there are no upfront costs and no long-term contracts.